Imagine you're booting up into a world where your data privacy is top-of-the-mind, where your personal info is treated like solid gold, and where you, as an explorer of the internet (dare I say, an 'Internet Explorer'), feel like the king or queen of your castle. If you've been hanging out Down Under (or in my case, Down Under-Down Under) or you're up to speed with Australia's privacy laws, this might seem like a steamy scene form the pages of an erotic novel penned by privacy activists.
Given how Aussie regulations stand in comparison to that of Europe and some US states, it's a bit of a hard sell. But it seems that Australia's data privacy landscape could be due for a massive upgrade, based on the final notes of the Australian Privacy Act Review. This update looks pretty substantial, so buckle up for an in-depth look, and, hey, why not grab a cup of tea? Because we're about to spill some here!
The New Guardians of Privacy
Let's kick things off with one of the big talking points from the review – powering up the Office of the Australian Information Commissioner (OAIC). Like a superhero gaining some over-the-top new superpowers, the OAIC is poised to turn into a big-time player in the privacy protection game. We're talking abilities like handing out civil penalties, running public inquiries, and even going full detective mode with investigations. The OAIC's upgraded toolkit also includes the option to create an Australian Privacy Principle (APP) code, making the rules of the game clearer for everyone.
But running a superhero doesn't come cheap, I mean, look at Dolly Parten (she is a superhero as far as I am concerned)? Enter the proposed industry funding model and the contingency litigation fund. These cash infusions are designed to help the OAIC manage their workload and resources, making sure they're always running at peak efficiency.
Quality Control and Transparency – The New Standard
The proposed amendments are about to drop the tea and saucer on ensuring transparency and fairness in the handling of personal information. Anyone operating under the APP will be held to a 'fair and reasonable' standard, and they'll have to prove that they're handling personal info in a way that passes this new bar.
We're also looking at a complete revamp of privacy collection notices and consents. The OAIC is expected to roll out standardized templates and designs to crank up clarity and understanding. Organizations will also need to disclose data retention periods, keeping users in the loop about how long their info will be stored.
Additional protections for certain high-risk activities and vulnerable individuals are a much needed (and long overdue) inclusion. This means things like privacy impact assessments and a new Children's Online Privacy Code to shield the personal information of kids and vulnerable people.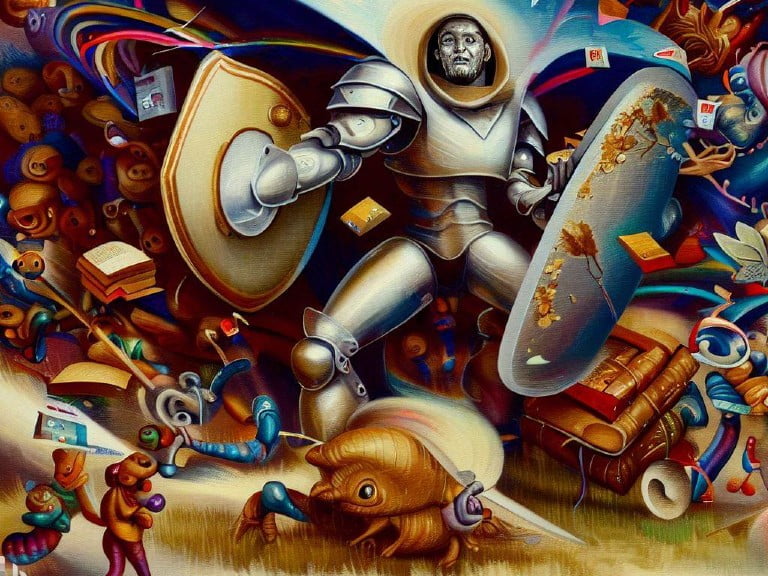 And here comes my favorite part; the Privacy Act will incorporate several concepts from the General Data Protection Regulation (GDPR) to level up to international privacy standards. We're talking roles like 'controllers' and 'processors', terms you'll know if you've checked out the GDPR (cue: shameless plug for my article). Plus, there will be a mechanism to recognize countries and certification schemes offering similar data protection to the APPs, which they're calling an "adequacy regime". Funnily enough, that's what I call my daily beauty routine.
As part of these changes, standard contractual clauses will be laid down for cross-border data transfers to ensure data stays safe while crossing borders. However, it's important to note that the report doesn't suggest creating a local certification scheme for data privacy.
Broadening the Privacy Act's Reach
A big shift in the pipeline is getting rid of the small business exemption. Right now, small businesses making less than $3m are off the hook from the Act, but the review suggests bringing these businesses under the privacy protection umbrella. This could mean more safety for consumers, but also potentially more regulatory hoops for small businesses to jump through.
The review also amps up the focus on consent, proposing it be "voluntary, informed, current, specific, and unambiguous". Plus, they're highlighting the importance of being able to pull the plug on consent easily. Basically, businesses will need to roll up their sleeves to earn (and keep) the consent of their users.
One of the most game-changing elements of the review is the proposal to bring in new user rights around their data. These rights mirror those established by the EU GDPR, including rights to object, request deletion, opt-out of targeted ads, and request de-indexing of search results.
In case of privacy disruptions like data breaches, individuals will have a direct route to courts for relief. A statutory tort for serious invasions of privacy will also be added to the mix. Essentially, these changes are about putting the power back in the hands of users when it comes to data privacy.
Under the proposed changes, organizations will need to outline 'reasonable steps' taken to protect personal information, focusing on both technical and organizational strategies. There will also be a rule to protect anonymized information and include data retention periods in privacy policies, boosting overall data security.
Impact on Digital Marketers and Analytics Platforms
As we 'squeeze the teabag' (so to speak) to draw out the potential impacts of the proposed changes, the spotlight shifts to the digital marketing world. The roles of digital marketers, who rely heavily on data collection and analysis for customer relationship management (CRM) and analytics platforms like Google Analytics 4, could see big changes if these proposals go through. One of the more major proposed changes is that an individual's clear consent has to be secured before their personal info can be traded. This will directly affect practices like data brokering and third-party data sharing for marketing purposes. For anyone who has been working under the GDPR, trying to figure out how data flows to third-parties and their suppliers can be quite an adventure.
Moreover, the proposals give individuals the right to opt out of targeted advertising and direct marketing. For digital marketers, this means taking a hard look at their current strategies and maybe diverting resources towards alternative marketing methods. These amendments aim to hand users more control over their data, but they also throw down a gauntlet to marketers who'll need to find fresh, rule-abiding ways to reach their audiences.
The use of analytics platforms like Google Analytics 4 will also come under scrutiny. These tools, which track and report website traffic, gather a boatload of data on users' online behaviors. The proposed changes emphasize transparency and clarity around what data is collected, how it's used, and how long it's held onto. This might mean businesses have to be more transparent and detailed in their privacy policies about the use of such tools, including offering clear instructions on how users can opt out of data collection. This move to 'transparent analytics' aims to make sure data is gathered responsibly and with clear consent.
The roll-out of privacy impact assessments for high-risk activities is another major development for digital marketers and analytics users. Activities that could significantly affect an individual's privacy will need these assessments. This could include online tracking, profiling, and targeting individuals, and even geo-location tracking.
The outcomes of these assessments will have to be taken seriously and put into action. Failure to do so could have serious consequences, like potential penalties under the beefed-up OAIC powers. So, times, they are a-changin'. If you are like me, you are reading this with conflicting feelings; on one hand this is a huge win for the Australian people and their privacy rights, while on the other I know this will pose some challenges that some organizations might not be equipped to respond to quickly. What I do know is that there is a way forward, so lets top up our tea with some hot water and take a look.
Gearing Up for the New Privacy Terrain
Navigating this changing landscape can seem like a daunting task, but with careful planning and proactive measures, businesses can ensure they're ready to face these new challenges head-on. Here are some steps to prepare for these proposed changes:
1. Conduct a Data Audit
Let's start with the basics, shall we? Just like you wouldn't make a cup of tea without understanding what you are putting in your cup, the first step towards gearing up for these changes is to understand what personal data your organization currently collects, how it's used, and where it's stored. A data audit helps map out all the data flows within your organization and identify any potential risks or gaps in data privacy and security.
You should be asking questions like: "What personal data are we collecting?", "Why are we collecting this data?", "How is the data being stored?", and "Who has access to this data?". These questions may look deceptively straightforward, but I would put money on you saying "Oh my goshkins" at least once in your process. A thorough data audit lays a solid foundation to align your data handling practices with the proposed privacy changes.
2. Update Your Privacy Policies
Now that you've got the lay of the land, it's time to revise your game rules. When was the last time you dusted off your privacy policy? It's a bit like looking at that cupboard we all have that is stuffed with takeaway containers and bread ties we will 'surely use one day'. In light of the proposed changes, you should give your privacy policies a 'spring clean' to reflect the new requirements.
These updates should include clear explanations of what data is collected, how it's used, who it's shared with, and how long it's retained. The policy should also outline the rights of the user regarding their data, including how they can access, correct, or delete their data. Remember, transparency and clarity are key. The aim is to create a privacy policy that's not just compliant, but also user-friendly and easy to understand.
3. Revise Consent Mechanisms
With these proposed changes, consent is no longer just ticking a checkbox that no one reads – consent needs to be informed, and specific, and clear (like a good black tea). You will need to clearly explain what users are consenting to and ensure they can easily withdraw their consent at any time. You might also need to implement separate consent mechanisms for different types of data processing activities, like targeted advertising or third-party data sharing.
4. Prepare for Privacy Impact Assessments
Another major proposed change is the introduction of Privacy Impact Assessments (PIAs) for high-risk activities. You will need to understand what constitutes a high-risk activity under the new rules and how to conduct a PIA (easier said than done, believe you me). This includes identifying potential privacy risks, evaluating their impact, and outlining measures to mitigate these risks. Do your best to familiarize yourself with the PIA process and be ready to incorporate it into your regular operations where necessary.
In my experience, you may need to do a PIA for what night seem like the most routine process, but it is good practice to always ask yourself what the impact your actions will have on the end user. Keep in mind that you are a 'user', just like the people whose data you are working with (I get a little ego boost whenever I see user counts in analytics platforms, thinking "Look, I am probably in that dataset somewhere – I should add that to my LinkedIn (if I had one)!".
5. Adopt Privacy by Design
Now, it's important to keep in mind that Privacy by Design is an approach that incorporates privacy considerations directly into the design and operation of IT systems, networked infrastructure, and business practices – sounds obvious, doesn't it? But it's easy to forget. We're talking about embedding privacy in the very DNA of your operations.
As you develop new products, systems, or services, your mantra should be: privacy first. Make sure those privacy guards are integrated right from the start, like a teacup and saucer. Trust me, it's a lot less hassle than trying to retrofit it later on, and it often costs a lot less doing it this way as well!
6. Train Your Team
The success of your privacy strategy will largely depend on the people implementing it. The last thing you want is to spend time and money getting it right by design, only to watch it fall apart like the final series of Game of Thrones (key learning: let the author finish writing the book series before making the TV show). Training your team about the new privacy requirements and how they impact their specific roles is vital.
Regular training sessions should be as mandatory as a fresh teabag after a few hot water top-ups. Everyone in the team, from the front office to the backend developers, should understand the ins and outs of these privacy changes. This isn't just about compliance; it's about creating a culture where data privacy is as respected as a pristine, crispy Tasmanian apple.
7. Stay Informed
Last but certainly not least, you've got to stay informed. In this fast-paced world of tech, and particularly with the changing privacy landscape. Get those updates from the OAIC as regularly as you'd check for something to dip in your cup of tea. Join industry forums, collaborate with legal and data privacy buffs, be in the loop! This constant vigilance is what's going to keep you prepared for change.
Final Thoughts
As we venture into the new frontier of digital privacy, the challenges and opportunities ahead are significant. The Privacy Act 1988 review signifies a turning point in how we think about and handle personal data for Australians (even those in Tasmania)! This rethinking is crucial, especially in our increasingly digital world, where every click, scroll, and share we make generates a trail of data.
These proposed changes might seem daunting, especially for organizations relying heavily on personal data, such as digital marketers and analytics users. But as with any change, this new privacy landscape also brings fresh possibilities for innovation, growth, and improved relationships with your 'users', and this one is no different.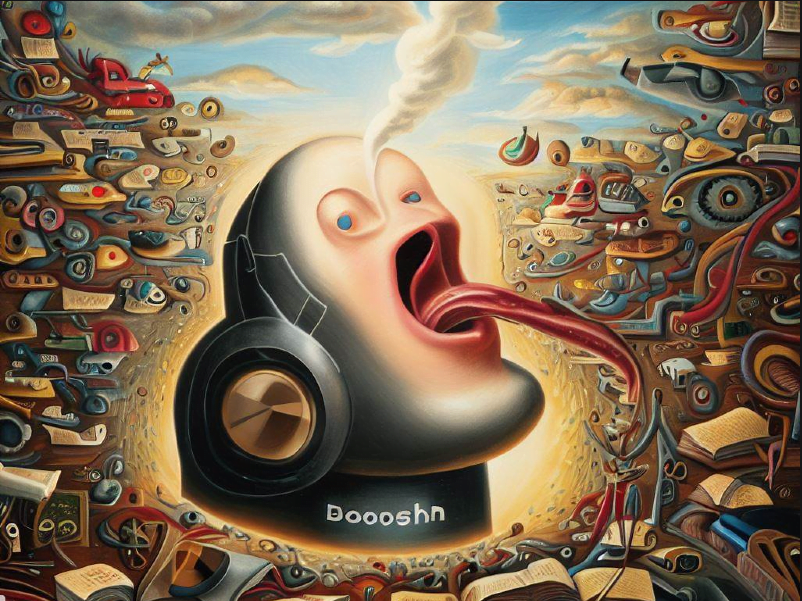 Taking proactive steps towards understanding and preparing for these changes will be essential for navigating this new terrain and may even help you understand more about the people who interact with your site or app, which is always valuable, even outside of privacy-related activities. Conducting data audits, updating privacy policies, revising consent mechanisms, and adopting a 'Privacy by Design' approach will be key to this transition.
In this brave new world of data privacy, staying informed and ready to adapt is the name of the game. So, let's welcome this change with open arms and work towards creating a safer, more transparent, and privacy-focused digital environment. After all, in analytics report somewhere, we are all someone's 'user', so treat this data like it were your own.